unique high-end mountain bikes
ready to take the win?
The ultimate high-end mountain bikes with enduro genes. With the best suspension you have ever ridden.
Four different models, 29″ or mullet, gearbox drive.
explore the kodiak
"I am loving it and already matching my section times without going to my limits."
jeppe / denmark
"I beat all my downhill pb's the first time I rode them on the Kodiak 130."
graham / united kingdom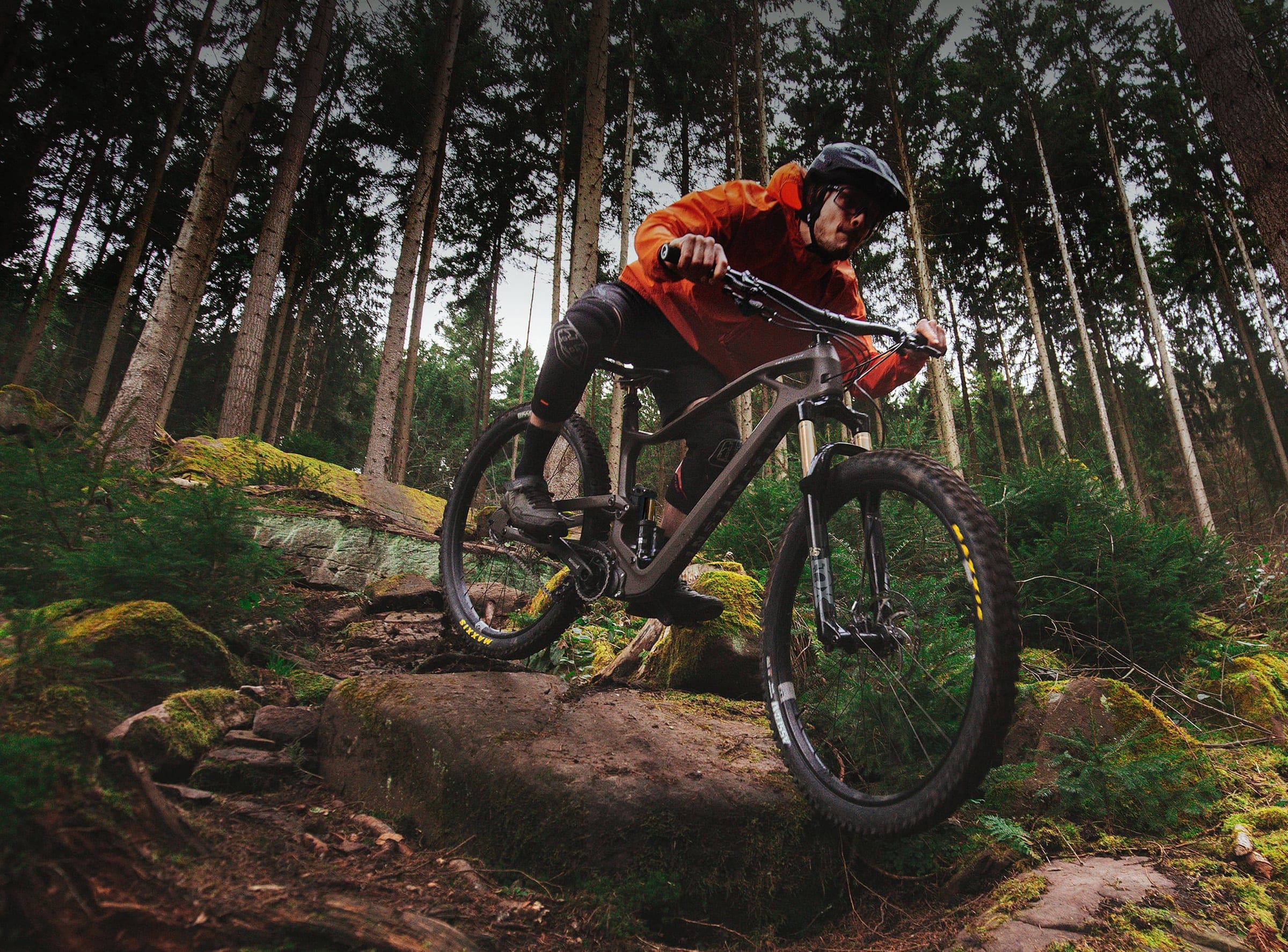 The patented multilink PUMA suspension platform is the core of our mountain bikes. It makes the bikes super smooth, fast and gives you more control than ever.
Thanks to the multilinks we could tweak the leverage ratio independently from other kinematics factors. Something other brands can only dream of.
"The Kodiak scores points with its plush suspension and central riding position."
Enduro MTB
"The rear end of the Kodiak works first class, responds well and reliably levels rough passages."
BIKE magazine
"This high-end mountain bike is surely the most successful machine that we have been able to test"
Magazine VTT
"The bike rides extremely smooth and feels like a downhill bike."
Ride.ch
kodiak 130
The Kodiak 130 is full of enduro genes, but in a light trim, perfect for riding the most exciting natural trails
kodiak 140
If you love to reach high speeds on challenging technical trails, then the Kodiak 140 is your best friend.
Kodiak 150
The Kodiak 150 is your machine if you love very technical alpine trails or compete enduro races, like the EWS.
Kodiak MX 150
gearbox
29″ / 27.5″
150 / 150 mm
If you want both speed and maximum agility on fast trails, then the Kodiak MX with 27.5″ rear wheel is your bike.
Instinctiv Bicycles BV is a small manufacturer of high-end mountain bikes, based in Amsterdam, the Netherlands.
All our high-end mountain bikes are fully made of carbon.
Additionally they are all equipped with our patented PUMA suspension system. This multilink horst suspension system gives our mountain bikes a unique plush ride, resulting in faster race times, more grip and maximum confidence.
Back in 2017 we started to develop the first concepts for our own line of high-end mountain bikes. Our team has over 15 years of design experience with demanding products at our sister company Alskar Design, which made that we could do all engineering in house.
After 3 years of development and successfully testing multiple carbon prototypes on the rocky trails of Croatia, we manufactured a small batch of bikes. These were tested to their limits by our test riders, in the EWS and other races.
Our bikes are quite expensive, we know that. But we want to use only high-end components. Apart from that we build only a small number of bikes, all by hand. Every single bike is different and we are personally in contact with all our riders.
We do the complete assembly in house to have full control over the quality. We receive the carbon parts in a raw state, so we can do a check first and then have the coating done locally. Frame and bike assembly we do in Amsterdam in our workshop.
We are dedicated to building the ultimate trail bikes. So that you ride with maximum confidence and have great fun.